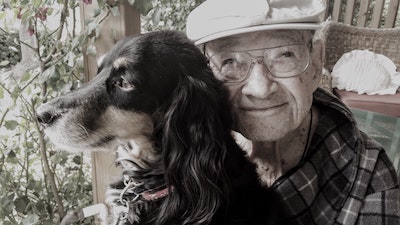 20 Dec

Pets and Mental Health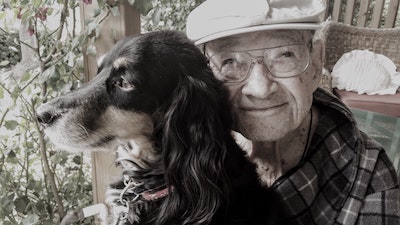 At With A Little Help, our staff and caregivers know how important pets are in an owner's life. We're pet owners ourselves and can testify about the value of their companionship and loyal affection. They make us feel special. They meet us at the door, often notice when we're sad or sick, and encourage us to play and exercise. It's no wonder that many scientific studies conclude that pets are good for our health and good for the mental health of aging Americans.
Cats, dogs, fish, birds…most pets have been involved in at least one scientific study that substantiates their emotionally healing benefit, especially as the world deals with the pandemic. The PetSmart Charities gave Meals and Wheels a grant to bring pets alongside their meals for three years. This was a response to a July 2020 study the food delivery charity carried out to show how the presence of pets helps seniors. It also helped the pets as the money provided food, veterinary care, and assistance to owners if the animal passes.
What type of pet is best for my aging parent?
What type of pet is best for seniors? The owner's age is key to deciphering this. The American Humane Association states that seniors benefit more from cats than dogs, since cats stay indoors and don't require that much attention. It also helps that they love to be held, allowing both a bond and increased emotional assistance for the elderly owner.
Dogs, too, record demonstrable benefits. Studies vary in just how much dogs help us exercise, but at minimum, we seem to walk about 20 minutes longer when man's best friend is in the lead and 20 minutes of exercise a day is the magic number! Twenty minutes, most scientists agree, strengthens both mind and body and acts as a preventative for dementia, diabetes, stress, and heart disease.
There are important considerations when deciding to bring a furry friend into your life, such as the time you can spend with them and how much financially you can provide in their care. Relationships with animals, like relationships with people, are best when we're open and able to nourish them. For maximum benefit from a pet, we need to know that we can afford pet needs, provide time for building the bond, and have the strength or assistance to maintain our pet's care.
How With a Little Help caregivers can help
Sometimes older adults have time and financial means but cannot provide consistent pet care, lack transportation to the vet, or are unable to do the heavier work pets can require. With A Little Help caregivers enjoy the opportunity to assist with caring for pets. We provide a range of support such as walking dogs, making sure pets are fed, cleaning cat boxes or cages, and taking pets to the vet. We help loved ones stay in their home, and we support the dear pets that give homes meaning and joy.
The in-the-moment, accepting, and grounding personality pets provide make them uniquely adapted to living with older people or those who are sick or coping with dementia. If you or your loved one misses having a pet, is it time to consider bringing an animal into your life?
Where can I adopt a pet?
PAWS, in Lynnwood, features a "Seniors for Seniors" adoption and support program. Pairing senior animals with the lifestyles of people over 60, PAWS also offers a free behavioral helpline and takes animals back if you or your loved one experiences a long-term hospitalization or move because of illness. Senior pets, animals over seven years of age, are the least often adopted at most shelters. Older pets are mellower, less active, and have less fall risk. Give and receive at the same time by adopting senior pets. Give a pet a safe and caring home and, in return, receive health benefits and unique companionship that no other acquisition can provide. And, don't forget, our caregivers care for pets too!
Would you like support for your loved one and their furry best friend? Contact With a Little Help In-Home Care, a licensed, senior home care agency. Our team of compassionate caregivers supports senior health and wellbeing, and our services are always tailored to our clients' needs.