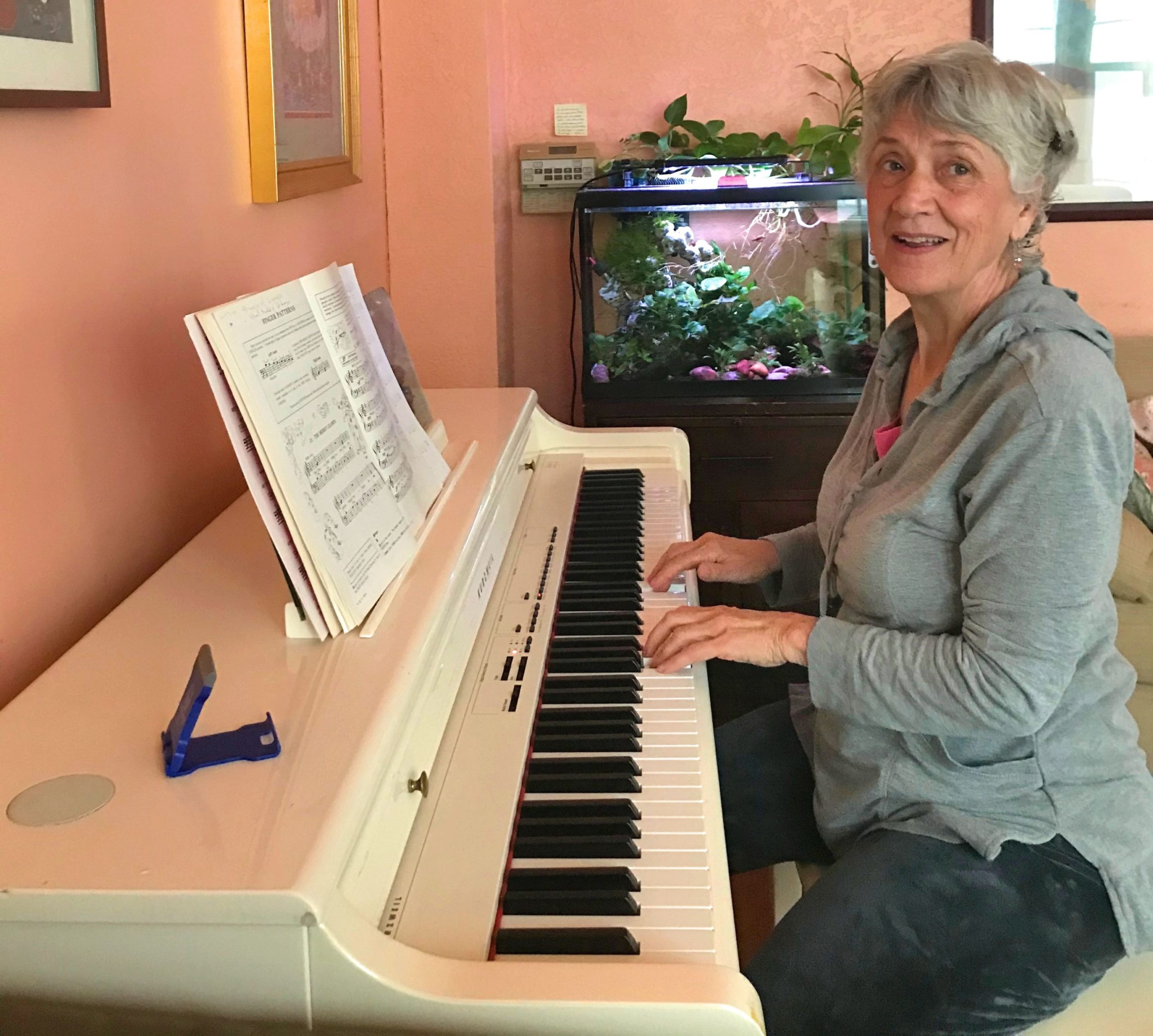 30 Oct

Caregiver Connection – The Art of Zentangles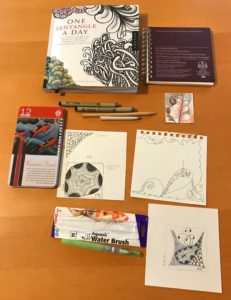 When Ellen, one of our With A Little Help caregivers, decided to share Zentangles with her senior home care clients, she was looking for a fun, restful and calming activity.  Something that would inspire and invoke something in them.  Little did she know that the reaction would be so positive.
As described on their website, "The Zentangle Method is an easy-to-learn, relaxing, and fun way to create beautiful images by drawing structured patterns. We call these patterns, tangles. You create tangles with combinations of dots, lines, simple curves, S-curves and orbs. These simple shapes are the "Elemental Strokes" in all Zentangle art. These patterns are drawn on small pieces of paper called "tiles." We call them tiles because you can assemble them into mosaics."
Ellen started by using the Zentangles herself before branching out and sharing them with clients.  One gentleman had never engaged in any sort of artwork in his entire life, but when she shared Zentangles with him, he took to it right away.  His wife, who is an artist, could not believe what he had created.
Another client had lost coordination in her hands, making them very shaky.  Ellen recalls one day when her client watched her create a Zentangle and said, "I wish I could concentrate like that." That's when Ellen assured her of the beauty of it.  You can just create free-flow.  It's not precise, there is no judgement and it can be very therapeutic.
Ellen shared that all you really need to get started is the "One Zentangle a Day" book, a sketchbook or notepad and a Micron pen.  Additionally, you can supplement with other tools such as watercolor pencils, a water brush (which she described the brush as being similar to a felt tip pen) and smudge pencils – which she says can really make the design "pop."
In sharing photos of the book and accessories she notes, "You can see how step by step it is. Mostly it surprises and pleases people what they come up with. No need to copy really.  It is such a relaxing and fun mini project to do together in a few minutes. My clients add a simple signature and the date so they have "proof" they created it," Ellen explained.
She also suggested adding a note to the back detailing what happened that day. In the future, you can surprise yourself by reading your thoughts from the day you made the creation.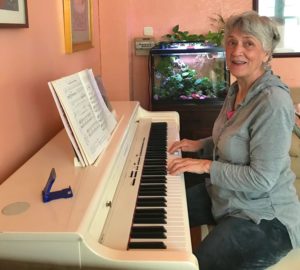 Ellen draws from her previous experience as a preschool teacher where children learn how to play and how to connect.  She feels the experience is most enjoyed when utilizing a technique called "parallel learning" which is basically two people working side-by-side on different projects.  She suggests finding a desk or table where you can both work in the vicinity of each other, be inspired and take joy in what the other is doing.  It's all about having fun!
Ellen has been a caregiver for six or seven years now and she loves working for the team at With A Little Help.  "They offer a flexible schedule that makes my work so doable.  They treat everyone with respect and are so supportive and that is by example," she said.  "The team here at WALH really promotes and stresses the importance of self-care with their staff."
At 72 years young, one of the most important things Ellen has learned about being a caregiver is that you really learn how to be present and meet people where they are.  You step in and then take a step back and meet them at their current stage of life.  But most importantly, Ellen says, you "listen for the positives" and draw from that.
If you're interested in learning more about Zentangles, visit this link for more information on how you can get started.
Want to be the first to hear about the next "Caregiver Connection"?  Be sure to sign up for our newsletter today!
If you or someone you know could use the services offered by With A Little Help, contact us via phone at 206.352.7399, via email at care@withalittlehelp.com or fill our Contact Form and a member of our team will be in touch.