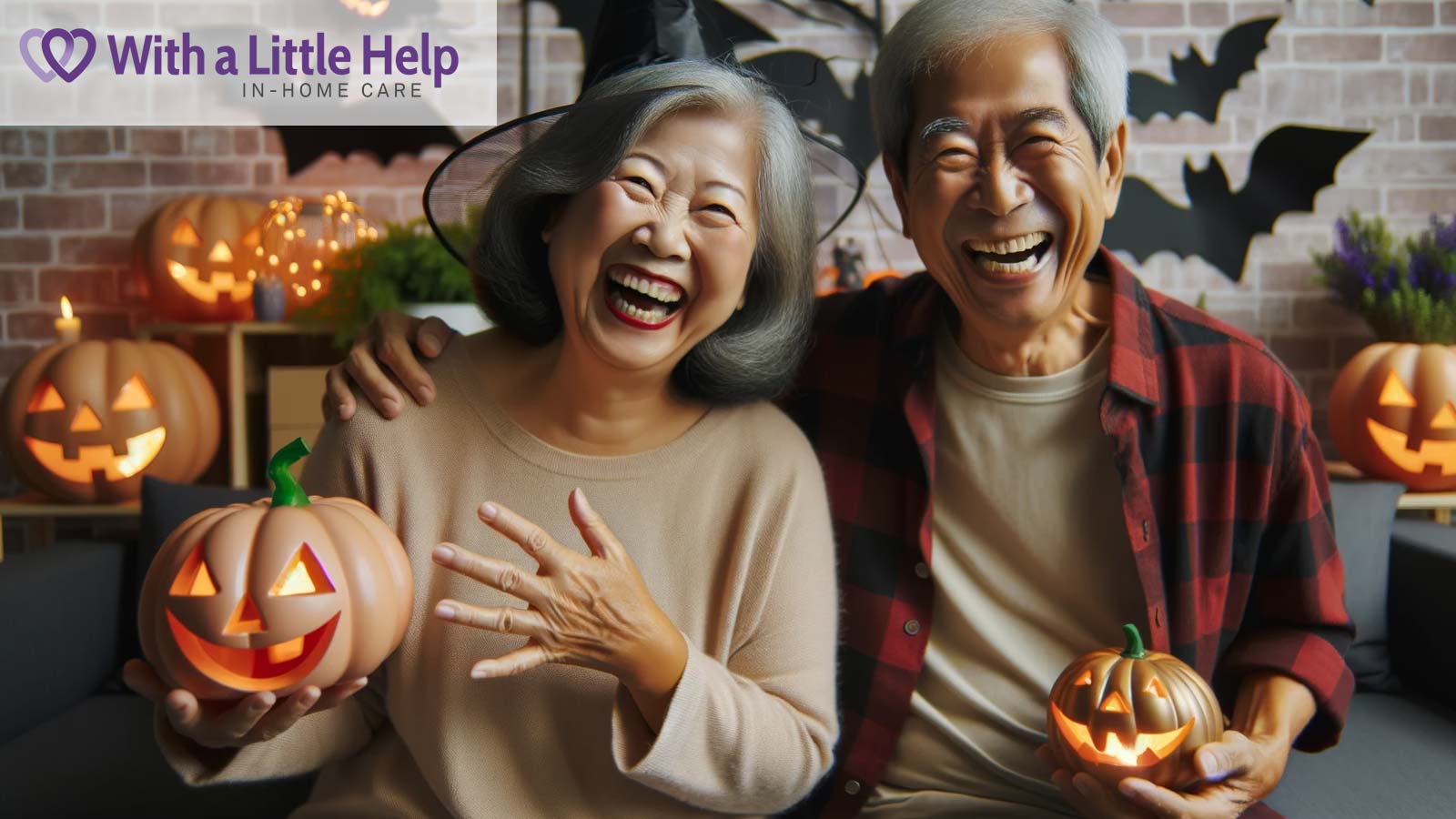 30 Oct

Conquer 4 More Common Senior Fears This Halloween Season

Welcome back to our two-part series on conquering common senior fears this Halloween season. In Part 1, we tackled fears like falls, flu, and the cold. But the list of fears haunting seniors and their families in Seattle doesn't end there. In this installment, we'll continue to shine a light on these fears and offer more solutions, many of which can be provided by With a Little Help's caregiving services.
Four More Senior Fears
Grim Reapers of Nutrition: Avoiding Unhealthy Holiday Treats
As the holiday season approaches, so does the temptation of sugary treats and comfort foods. For seniors, especially those with dietary restrictions or diabetes, this can be a frightening prospect. The fear isn't just about weight gain; it's about the potential for serious health complications.
Don't worry, With a Little Help has your back. Our caregivers can assist with meal planning and preparation, ensuring a balanced diet that doesn't skimp on flavor. We can also accompany clients on grocery trips, helping them make healthier choices. Say goodbye to the fear of holiday weight gain and health risks.
Isolation Incantations: Keeping Loneliness at Bay
The holiday season can sometimes amplify feelings of loneliness and isolation, especially for seniors who can't easily visit family or friends. The fear of spending the holidays alone can be emotionally draining.
With a Little Help offers a remedy. Our caregivers provide companionship, engage in activities, and can even assist with technology to set up video calls with loved ones. We turn the haunting fear of loneliness into a season of meaningful connections.
Financial Fears: Navigating the Maze of End-of-Year Planning
The end of the year brings financial and legal planning to the forefront, and it can be overwhelming. The fear here is making a mistake that could have long-term consequences, like inadequate estate planning or missed tax deductions.
With a Little Help can't offer financial advice, but we can provide organizational support. Our caregivers can help gather necessary documents and set reminders for important deadlines. We make the daunting task of end-of-year planning less scary.
Emergency Elixirs: Being Prepared for Seasonal Storms
Seattle's autumn season can bring storms that lead to power outages and other emergencies. The fear of being unprepared can cause significant stress, especially for seniors who rely on medical equipment or have mobility issues.
Our caregivers can assist in creating an emergency preparedness plan and kit. From ensuring backup power solutions to stocking up on essentials, we help seniors feel secure, come rain or high water.
Fear Not, Help is Here
We've now covered a wide range of fears that seniors and their families may face in Seattle. The good news? With a Little Help offers caregiving services that can alleviate these fears, providing not just solutions but peace of mind.
If you're ready to conquer these fears and enjoy a more peaceful autumn season in Seattle, contact With a Little Help for a free consultation. Let us show you how our caregiving services can transform your life.