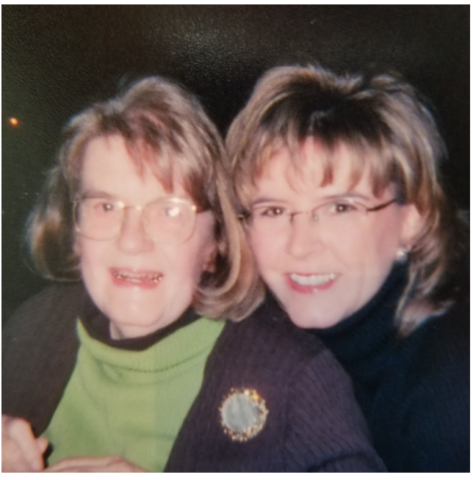 04 Aug

Home Care vs. Home Health, Part 1: "Why In-Home Care is Essential, Shawn's Story"

Home Care vs. Home Health: Part 1 – Why In-Home Care is Essential, Shawn's Story

I remember it was a Thursday when we met with the lawyer and signed all the paperwork for me to become the Co-Power of Health for a dear friend of mine, Edein. Looking back on it now, over 20 years later, I realize how naive I was because I had no idea of the commitment I was making at the time that I signed the papers.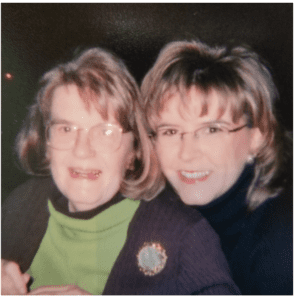 I quickly realized the overwhelming responsibility on the following Saturday morning when I received a phone call saying that Edein had a stroke and was in the hospital. There I was, at the hospital, with an overwhelming amount of information coming at me, most of it I did not understand and had no experience with – stroke, diabetes, soft-low sodium-diabetic diet, medication regime, need I go on? To say the least, I was overwhelmed. When they told me they were releasing her to go home I literally had my first experience at "being an advocate".
Knowing that I was a mom, wife, business owner, friend, room mom, homemaker, gardener, mom-mobile driver, and host for 8 neighborhood boys every "Taco Tuesday," I knew I could not take on caring for her no matter how much I wanted! Running that list through my head, I heard these words come flying out of my mouth and I quote, "No, no you will not be sending her home as there is nobody there to care for her!"
And so it began. I was introduced to a social worker who then started walking me through resources. She suggested that I call a Home Care company, to which I assured her the house was clean, (which still gives me a chuckle today!). She explained that Home Care was not a cleaning service but a caregiving service. A caregiver would come into her home and assist her with ADL's, which I learned were "Activities of Daily Living," and they are exactly that; the activities one does daily to function and be healthy such as bathing, dressing, grooming, eating, toileting, transferring/mobility. You probably did most of those things just this morning!
It was the first time I had ever heard of Home Care and I remember a sense of relief when she suggested that I call and set up "an intake" to get care for Ms. Edein in her home. An intake is the first step in setting up care, a Client Assessment Specialist comes to your home, wherever that may be, (your private residence, independent living or assisted living community, memory care community or an adult family home) to first and foremost have an opportunity to meet and get to know you. This is an important part of the process because it's invaluable to understand what's important to the person they are about to start providing care for, as well as finding the right caregiver with strong skills to provide excellent care and most importantly, companionship.
There can often be compromises between the care that is needed, the care that a client will allow a caregiver to provide, the expectations of family, friends, advocates, care managers, or guardians. So use this time to collaborate and so that the Home Care service can create an individualized care plan that will best meet the needs of the person needing care. The goal is to achieve the best possible outcome and find the fine balance between independence and safety. If you decide that the Home Care company is a good fit, then this is when you will be asked to sign a service agreement and provide a down payment.
The next step for Edein was setting up a visiting nurse for her newly diagnosed diabetes and diet education and her new medication regimen as well as a speech therapist for the swallowing issues and word-finding caused by the stroke.  She also required a physical therapist to help gain back the minor loss of strength and improve walking and last but not least, an occupational therapist to assess the home for fall prevention and helpful tools for a successful transition home including a hospital bed, a walker, cane, grab bars, floor to ceiling poles, toilet seat risers, etc. These items can also be purchased at CESCO Medical, a local family-owned medical equipment company, and trusted partner of With a Little Help.
I don't really remember anyone explaining to me that all of these services would be 100% covered and were considered Home Health, which is typically ordered by a doctor at the time of discharge from a hospital or skilled nursing facility. I will go on record here that I do not like the word facility and ALWAYS prefer community because nobody wants to go to a facility! Unfortunately, "facility" seemed to stick with skilled nursing so I will use it for clarity and consistency. (Note: During COVID-19 there has been a temporary order put into place allowing a Physician Assistant and an ARNP to order Home Health).
I did end up providing one 24-hour shift of care per week, (not on Taco Tuesday), for Edein for almost 10 years, along with two other amazing caregivers. Home Health got Edein on the right track. However, Home Care kept her where she wanted to be – at home! It was a blessed time in my life and the lessons I learned from Edein were invaluable!

If you'd like to speak with With A Little Help about Home Care for your loved one, simply provide your information on our Contact page and a member of our team will get in touch with you to schedule a consultation.

Shawn D'Amelio
Director of Business Development | With a Little Help, Inc.
President | Washington Home Care Association