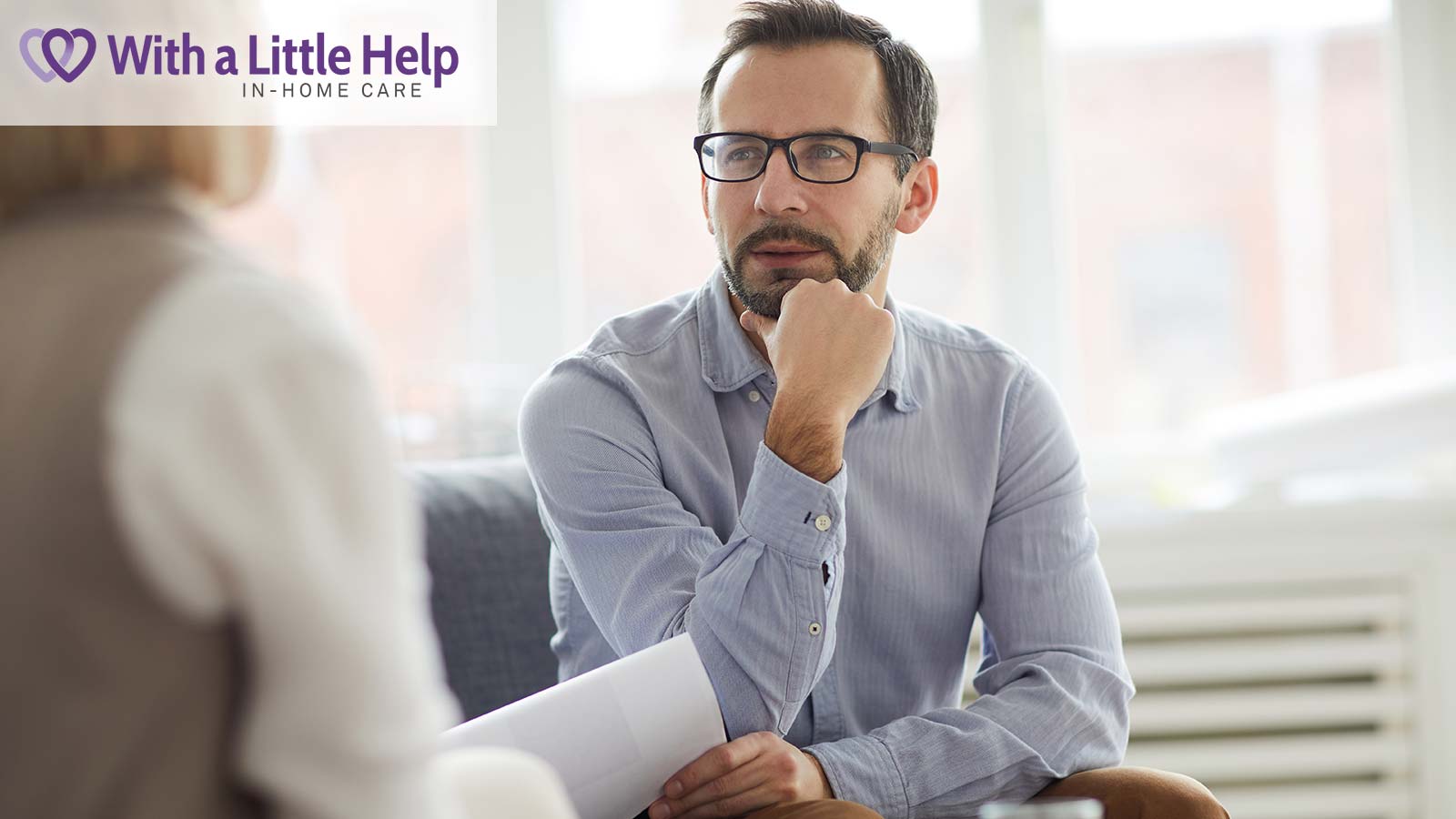 25 Aug

Hear and Now: Personalized Care Plans in Seattle

Personalized care starts with understanding. At With a Little Help in Seattle, WA, we know every client is unique. We listen intently. We hear your needs, fears, and desires. Active listening shapes our custom care plans. It's not just a practice; it's our philosophy.
Speak to Us, We're Here for You
1. The Importance of Active Listening in Personalized Care
Understanding the Client: We listen to know you. Your words guide our care. Your needs, your story, your dreams. We hear them all.
Building Trust: Trust begins with listening. We listen actively. You trust deeply. A bond forms, a connection that guides care.
2. The Interview Process
Initial Interaction: Questions arise; answers guide. We hear your voice. Every detail matters. Your life, your care.
Family Involvement: Family knows you. Their insights shape our plan. Together, we create your perfect care package.
Assessment of Needs: Your medical and emotional needs guide us. We ask, listen, and act. Your well-being is our goal.
3. Developing a Personalized Care Plan
Analyzing Information: We turn words into action. We shape our care around you. Your voice leads us.
Incorporating Preferences: You're unique. Your care should be too. We include hobbies, likes, dislikes. You stay you.
Flexible Adjustments: Life changes. We adapt. The plan grows with you.
4. Training and Qualities of Caregivers
Active Listening Skills: Our caregivers learn to listen. They respond to your voice. Trained in Seattle, they understand.
Cultural Sensitivity: Every client is a world. We respect that. Culture shapes our care.
5. Collaboration with Healthcare Providers
Coordinated Care: We work with Seattle's best. Hospitals, doctors, therapists. Together, we craft seamless care.
Ongoing Communication: Talking never stops. Listening never ceases. Our communication keeps care effective.
Let Us Hear You, Let Us Help You
Listening is our guide. Your words form our path. Personalized care in Seattle, WA, is our expertise. You're not just another client; you're family. Talk to With a Little Help. Discover our unique approach. Let us hear you. Let us care for you.