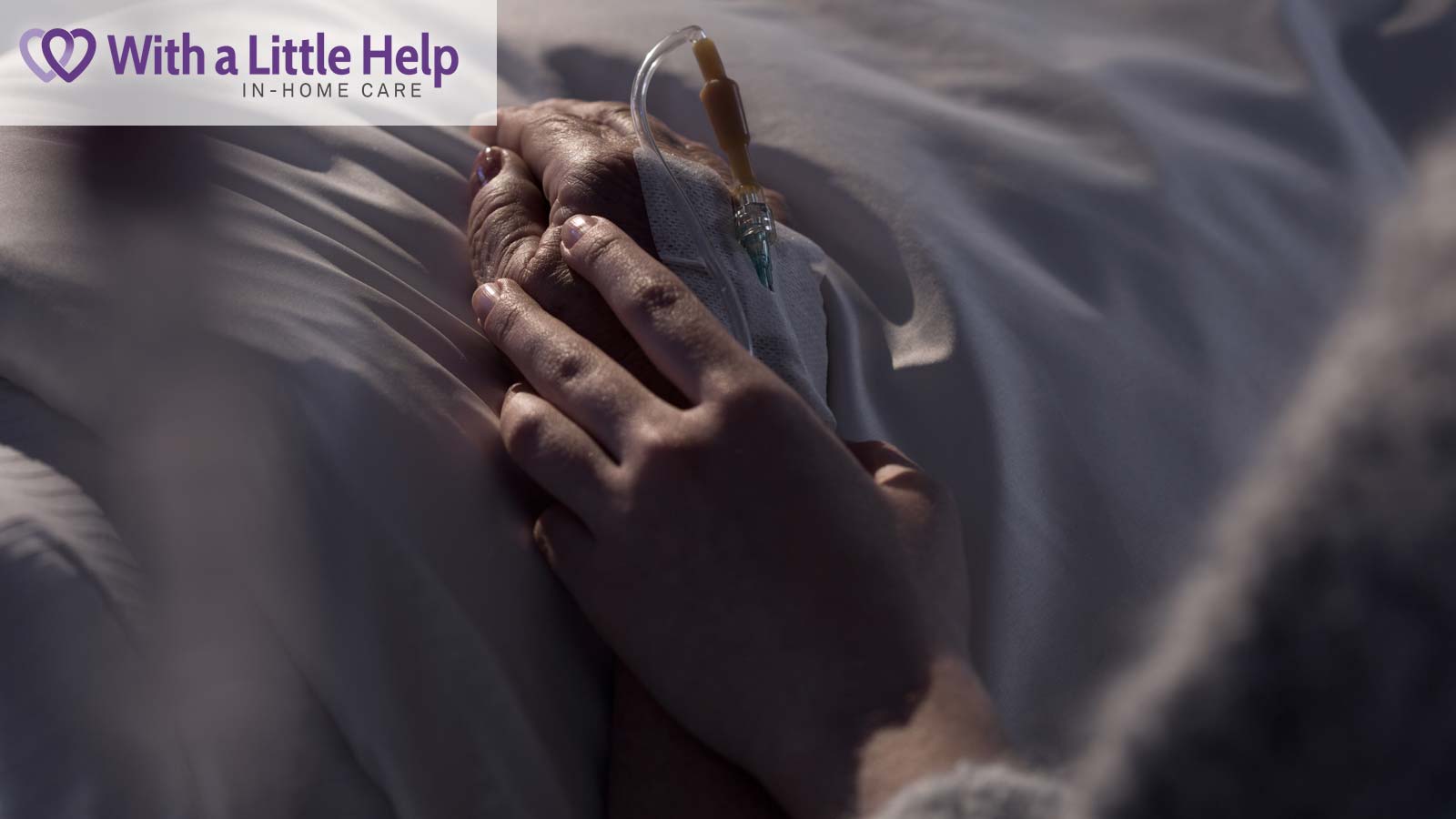 27 Jul

Supporting the Role of Hospice Care with With a Little Help

Imagine the sun setting on a long day. You're drained, mentally and emotionally, balancing the complexity of hospice care for a loved one. The unending cycle of medication schedules, daily care needs, and emotional support can often feel overwhelming. Navigating this intricate labyrinth, while ensuring the comfort and dignity of your loved one, can cast a long shadow on your spirit. But imagine if there was a light at the end of this tunnel.

This is where With a Little Help steps in. Based in Seattle, WA, With a Little Help serves as a compassionate guide through the winding journey of hospice care. Providing a range of services designed to support both the family and the hospice team, they ease the burden, allowing families to focus on cherishing their time together. By handling daily tasks, offering emotional support, and serving as a crucial communication bridge with the hospice team, With a Little Help ensures that the twilight journey of your loved one is as comfortable, dignified, and meaningful as possible. Let's explore the different ways With a Little Help can support you during this delicate period.
The Unique Role of With a Little Help in Supporting Hospice Care
Firstly, it's important to clarify what role With a Little Help plays in the hospice journey. While not a hospice care provider, With a Little Help in Seattle, WA, is a dedicated support system for both the family and the hospice team. Offering assistance with daily tasks, they can ease the burden on the family and allow them to spend quality time with their loved ones.
Moreover, their trained caregivers act as a conduit of information, helping to relay important changes or concerns to the hospice care team. This enables smoother communication and ensures the individual's comfort and well-being during this crucial period.
Assistance with Daily Living Activities
Next, let's explore how With a Little Help can assist with daily living activities. From light housekeeping to meal preparation, our caregivers help maintain a comfortable home environment. Personal hygiene and grooming tasks can also be handled with dignity and respect, providing a sense of normalcy and routine amidst the transition.
Furthermore, medication management is another vital task our caregivers can assist with, ensuring your loved one receives the right medication at the right time. These seemingly small services can significantly ease the physical and emotional strain on the family, allowing them to focus on being present with their loved one.
Emotional Support and Companionship
Additionally, With a Little Help recognizes that emotional support is just as vital as physical care. Our caregivers can provide companionship to your loved one, offering a friendly face and a listening ear during what can be an isolating time.
Engaging in favorite activities, reminiscing over shared memories, or simply holding a hand in silence – such moments of connection can bring immeasurable comfort to your loved one. Furthermore, this companionship extends to the family, providing a reassuring presence during challenging moments.
Respite for the Family
Moreover, With a Little Help understands that caring for a loved one in hospice care can be emotionally taxing for the family. That's where respite care comes in. It gives family members a chance to rest, recharge, and attend to their own needs, without feeling guilty or worried.
Our compassionate caregivers can step in, ensuring that your loved one is well-cared for during your absence. This brief respite can significantly reduce caregiver burnout and help maintain a balanced family dynamic throughout the hospice journey.
Aiding Communication with the Hospice Team
Finally, With a Little Help plays an important role in facilitating communication with the hospice team. Our caregivers are trained to observe and report any changes in the client's condition, ensuring that these crucial details are promptly communicated to the hospice team.
This streamlines the process of adjusting care plans as needed, and ensures that your loved one always receives the best possible care. Having a team in Seattle, WA that knows how to bridge the gap between the hospice providers and the family can make a significant difference.
Comfort at the End of the Road: Hospice Care Support with With a Little Help
In conclusion, the journey through hospice care is a deeply personal and challenging time for any family. With a Little Help can provide the support you need, filling in the gaps and ensuring that your loved one's final days are as comfortable, dignified, and meaningful as possible. If you're in the Seattle, WA area and looking for assistance during this time, don't hesitate to reach out to With a Little Help for more information.