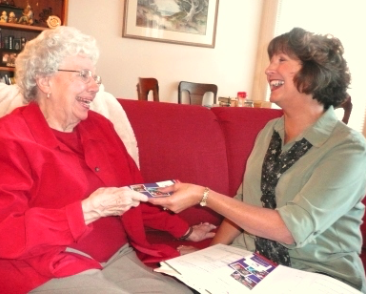 20 Aug

Home Care vs. Home Health, Part 2 : "What are the differences?"

In the first part of this blog series, I shared my story of Edein and how overwhelmed I was when I first started caring for her.  Looking back to the beginning, I can empathize with where you are at right now with the responsibility of caring for a loved one if you find yourself in this position.  What are the differences between Home Care and Home Health? This is a question that I get asked frequently. So I wanted to take a few moments to discuss those differences to help you understand them a bit more as you look to provide care for your loved ones.

An intake is the first step in setting up care. A Client Assessment Specialist comes to your home, wherever that may be, (your private residence, independent living, assisted living community, memory care community, or an adult family home) to first and foremost have an opportunity to meet and get to know you. This is an important part of the process because it's valuable to understand what's important to the person we are about to start providing care for, as well as finding the right caregiver with strong skills to provide excellent care and most importantly, companionship.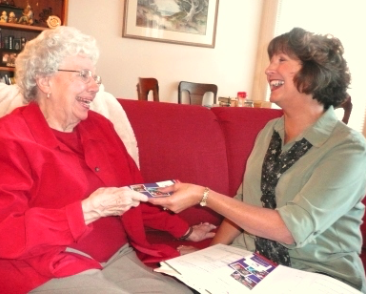 There can often be compromises between the care that is needed, the care that a client will allow a caregiver to provide, the expectations of family, friends, advocates, care managers, and guardians. So use this intake time to collaborate and create an individualized care plan that will best meet the needs of the person who needs care. The key goal is to achieve the best possible outcome and find the right balance between independence and safety. If you decide that the Home Care company is a good fit this is when you will be asked to sign a service agreement and provide a down payment.
Home Care is not physician ordered and is often paid for privately if you need assistance with ADL's (Activities of Daily Living: eating, bathing, dressing, toileting, and transferring). Long-term care insurance, Veteran benefits, or Medicaid will sometimes cover the cost. The patient or family member can set up a free consultation with a Home Care company to see if they are a good fit.
Home Care Services Include (but are not limited to):
• Companionship
• Respite for family
• Meal preparation
• Grocery shopping & errands
• Medication reminders
• Support services for chronic conditions
• Nurse delegated care
• Personal care (bathing & dressing)
• Toileting & incontinence care
• Assistance with exercise
• Light housekeeping
• Pet walking & care
• Transportation
It's important to not become an "accidental employer" in a time of crisis or when you are most vulnerable by hiring private individual caregivers or using registries. Protect you and your family by hiring a licensed HOME CARE company and make sure they are a member of the Washington Home Care Association.
Washington State Home Care Companies:
1. Are Licensed with the Department of Health and bonded for your protection.
2. Perform background checks
3. Require fingerprinting
4. Conduct formal training
5. Have backup caregivers
6. Provide supervision and support
7. Pay payroll taxes
8. Provide benefits
9. Ensure workman's compensation
The benefits of proactively adding a professionally trained caregiver to your care team include, but are not limited to, improving nutrition and hydration as well as providing medication compliance and eliminating trips to the Emergency Room due to falls, infection, and illness.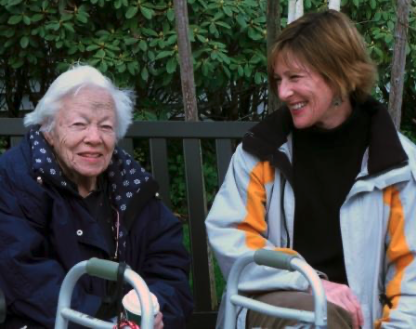 What Is Home Health?
Home Health is typically ordered by a doctor at the time of discharge from a hospital or skilled nursing facility. I will go on record here that I do not like the word "facility" and ALWAYS prefer "community" because nobody wants to go to a "facility!" Unfortunately, "facility" seemed to stick with the skilled nursing industry so I will use it for clarity and consistency).
Note: During COVID-19 there has been a temporary order put into place allowing a Physician Assistant and an ARNP to order Home Health.
Patients often underutilize this benefit because they don't understand how it is paid for and all of the ways it will help them to recover and stay independent. Home Health is covered 100% by Medicare or insurance with NO exhaustion as long as:
• There is a skilled need for a Nurse and/or Physical Therapy and/or Speech Therapy
• The patient is "homebound" (meaning it's difficult to leave the home unassisted). They may still leave for medical appts & necessities.
• A physician specifically orders Home Health Services.
Keep in mind that these visits are 30-60 minutes per visit on average 1-3 times a week and can continue as long as the patient is improving. Patients, Families, or Nurses may request orders for Home Health services from their physician (or temporarily from a PA or ARNP) when the patient has had a change in the level of function or experienced an exacerbation of their diagnosis. Physicians may fax an order to your preferred Home Health company and this begins the service process. With A Little Help partners with several Home Health companies that we trust. EvergreenHealth Home Care (which is their Home Health), Providence Home Health, Transitions Care Management (which is private pay), and others. Do your homework and know that it is your choice which company you would like to use (and your insurance covers).
Home Health can help patients build strength, prevent falls, and help avoid repeated trips to the ER.
Home Health services include:
• Physical Therapy
• Occupational Therapy
• Speech Therapy
• Visiting Nurses
• Wound Care
• New Diagnosis Education
• New Medication Regimen, Teaching & Training
• Ostomy & Colostomy Care
• Collaborates with IV Infusion Companies
•   Social Worker
•   Home Health Aide to Assist with Bathing
The confusion that remains between Home Care and Home Health still surprises me. But if you don't know the correct terminologies, it's hard to ask the right questions to be a good advocate for yourself and others. In fact, it might benefit you to bring someone in to help you do just that! I have an old saying that I use which is "You don't know what you don't know!"
Check out the Washington Health Care Advocacy Association and Aging Life Care if you need help to navigate the uncharted territory and language of healthcare. The book, "The Secret Language of Healthcare: How to Ask for the Care You Deserve" by Robin Shapiro is written for professionals and people who are in or have gotten pulled into the healthcare system. This book breaks down common health issues and the "secret language" that truthfully we all should know more about, if for no other reason than to be better advocates for ourselves. Be sure to check out chapter 18 on Home Care vs Home Health.
Home Care and Home Health often work in tandem to provide safe transitions home from a hospital, avoid skilled nursing and rehab at home, or simply help you STAY HOME AND STAY SAFE!
If you are interested in learning more about in-home care services offered by With A Little Help, please fill out our Contact form or contact us via phone at 206.352.7399 or email at Care@withalittlehelp.com.
Shawn D'Amelio
Director of Business Development | With a Little Help, Inc.
President | Washington Home Care Association